Justice of the Peace
Judge George Risner

Business Hours:
Monday through Friday
7:30 A.M. to 4:30 P.M.
Map to Judge Risner's Court in Pasadena, Texas. In addition to traffic tickets, Judge Risner's court handles Harris County ordinance and health code violations.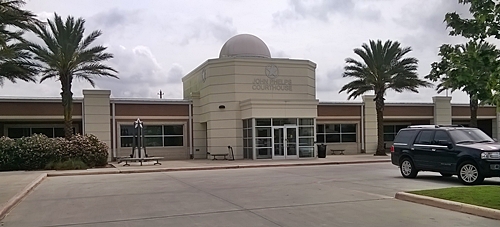 John Phelps Courthouse where Justice of the Peace George Risner presides over the Precinct 2-Place 2 Harris County Justice of the Peace Court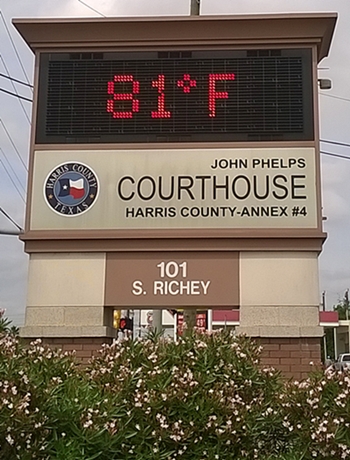 Sign for the John Phelps Courthouse located in the Harris County – Annex #4 located at S.H. 225 and S. Richey Street in Pasadena where Judge George Risner's Court is located.
This page sponsored by:
Houston ticket attorney, Kameron Searle, defends traffic tickets and Class C Misdemeanors in Judge George Risner's Court.